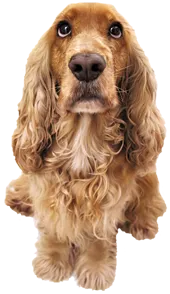 "Growing up on a dairy farm, my family had prize cows I would show in 4H contest. My cow's name was White Star and because of my love for her I wanted to be a veterinarian to take care of her in old age. She died from old age (for a dairy cow) at 12 1/2 years of age, while I was still attending the University of Illinois for veterinary medicine. After she passed I turned my attention toward my pet canine, Sox. I loved Sox nearly as much as I loved White Star, and I focused on being able to take care of him throughout his old age. My goal has always been to help pet owners extend their pet's quality and length of life well into their old age."
Dennis Stubblefield, D.V.M.
Dr. Stubblefield has been serving the Rantoul area for over 40 years. Our team here is committed to educating our clients on how to keep their pets healthy year round, by staying current on annual vaccinations and with proper diet and exercise. We stay up-to-date on the latest advances in veterinarian medicine and above all, we remember that all pets are family and they need to be treated with loving care throughout every check-up, procedure, or surgery.